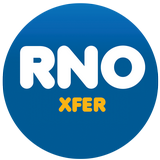 RNOXfer is a graphical multipurpose file transfer client with support for FTP, FTPS, and SFTP protocols. It's the first all-in-one program for any Amiga compatible operating system!

Features:

Supports FTP(S) and SFTP protocols
Supports both explicit and implicit FTPS connections
Recursive file transfers
Resume support
Large files support
Online editing of files (automatic uploading)
Create new files using the specific editor setup in Settings
Open double-clicked files using the program defined in Settings
Edit filenames and permissions
File search functionality
Calculate directory sizes
Import addresses in URL format
Configurable IP address and port range for the active mode
Ability to send custom FTP commands to servers
File selection functionality by pattern matching

Tutorials:
More detailed information and download links at Aminet.

Also available at MorphOS Storage and OS4 Depot, or install via Grunch.

RNOXfer is donationware, click the Donate button here if you keep using the program.