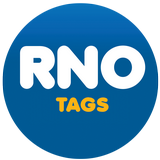 RNOTags is an advanced GUI based ID3 tag editor for MP3 files.

Features:

Reads v1.0, v1.1, Enhanced (v1+), v2.2.0, v2.3.0, and v2.4.0 tags
Can write v1.1, v2.3.0, and v2.4.0 tags, and convert between them
Can remove all kinds of tags
Recognises all 100+ ID3v2 frames
Can edit and create 60+ text based ID3v2 frames
Can attach pictures to MP3 files, and extract them from MP3 files
Has a "filename sniffer" to create tags from filenames
Caches input data of saved files for quick pasting to other files
Can copy selected frames to other files, or copy data between v1 and v2 tags
More detailed information can be found here.

Download for MorphOS from Aminet or MorphOS Storage, or install via Grunch.

RNOTags is donationware, click the Donate button here if you keep using the program.