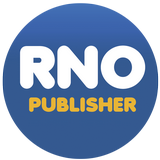 RNOPublisher is an easy-to-use PDF publishing program.

Features:

Supports the most common page sizes in portrait and landscape modes
Freely placeable text boxes, images, PDF links, and graphical objects
PDF links can point to document pages or web links
Supports base fonts that don't affect the file size
Custom TTF fonts can be embedded into documents
PDF outlines (table of contents) support
User creatable page templates
PDF exporting supports passwords and compression options
Constrained mouse movement and resizing using qualifier keys
Additional document saving and loading in its own format
Drag & drop loading of documents, pictures, and text files

Download an example PDF created with RNOPublisher from here.
More detailed information and download links at Aminet.

Also available at The AROS Archives, MorphOS Storage and OS4 Depot, or install via Grunch on MorphOS (recommended).